Pharmaceutical and Cosmetics Industry
Our experience for your safety.
We support producers of pharmaceuticals and active substances as well as biotechnology companies with our comprehensive range of products and services, helping them to implement national and international regulatory requirements (e.g. Good Manufacturing Practice) concerning hygiene, process safety and documentation. We offer you overall solutions for production hygiene, that are safe, efficient and ecofriendly.
High Quality Detergents and Disinfectants
As a specialist company for automated, programme-controlled cleaning and disinfection we develop, produce and distribute detergents and disinfectants for production areas in the pharmaceutical industry. Innovative product series, which comply with the highest quality requirements, provide optimum processes and a safe hygiene status in your company.
Dosing System Solutions
With our intelligent, tailor-made dosing system solutions we achieve optimum and efficient cleaning results. Concentration monitoring, a precise metering and reproducible dosing processes are the basis of high safety standards and efficiency.
Service & Advice
We are working all days on concepts for the solution of cleaning problems. In particular in the pharmaceutical industry, highest hygiene requirements must be fulfilled. The validation of cleaning processes is the pre-requisite for this. Our experts in this field support you with inter alia:
Detection methods for residues analysis and concentration determining
Analyses of water samples
Certificates on microbiological activity
Certificates on toxicology and ecotoxicology
Analysis certificates
Cleaning and disinfection plans
Product data sheets and material safety data sheets
Our competence encompasses all elements of a hygiene concept from requirement analysis to implementation and quality assurance. Suited to your specific requirements we take care of the practice-oriented implementation.
More details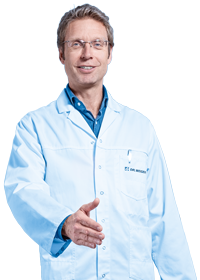 Above all, Dr. Weigert's metering and control technology offer outstanding economic efficiency and personnel protection. This applies to central metering systems with data capture through to metering aids and mixing equipment.
More details