Systematic Hygiene - Innovation by Tradition
In the 1920s, neomoscan was the first liquid detergent and disinfecting agent based on active chlorine for the dairy industry. As a specialist for cleaning and disinfection in professional applications Dr. Weigert can look back on a large number of innovations and decades of experience.
Top Hygiene around Milk Production
neomoscan M and niroklar GR are the "unbeatable double" in the cleaning and disinfection of milking machines and milk cooling tanks. The Dr. Weigert claim: Optimal solutions which do not only provide hygiene safety but also pay attention to efficiency and guarantee high material compatability.
Top Hygiene around Dairying
Whether milk tanks, cooling tanks or pipes, whether udder hygiene and teat care, whether milking parlor and milk house - in all these areas Dr. Weigert has perfect products for thorough cleaning and disinfection which also offer comprehensive material compatibility.
neomoscan and niroklar products can each be dosed with high precision dosing and are well coordinated in cooperation.
The outer and the inner surfaces of your milking equipment are gently cleaned. Elaborate change cleaning can be omitted as a rule. In addition, Dr. Weigert cleaning and disinfecting agents are easily and quickly adapted to the water hardness - which means highest efficiency plus economical dosage.
Our competence encompasses all elements of a hygiene concept from requirement analysis to implementation and quality assurance. Suited to your specific requirements we take care of the practice-oriented implementation.
More details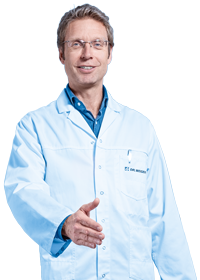 Above all, Dr. Weigert's metering and control technology offer outstanding economic efficiency and personnel protection. This applies to central metering systems with data capture through to metering aids and mixing equipment.
More details