1912
Company established by Dr. Walter Weigert.
Discovery of bleaching solution ("Dr. Weigert's Bleichessenz") as a liquid product for laundry bleach. Supplying major laundries in Hamburg.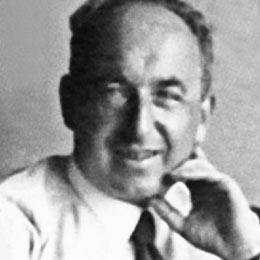 »The important thing is not what we can manufacture, but what advantage our customers can derive from that.«
Dr. Walter Weigert
Dr. Weigert founded his chemical factory in 1912, he coined the company's basic principle, which still holds true today.
1920s
Activities extended to supplying basket manufacturers with "Dr. Weigert´s Bleichessenz" and developing a further special alkaline bleaching agent, "Veloxiol Duplex", for manufacturing buttons.

Development of the first liquid alkaline cleaner and disinfectant for butter producers in dairies with the name neomoscan®.

Expansion of sales of products for the dairy industry.
1949
Company re-established after the suspension of business activities during the war.
1950s
Development of suitable cleaners and the first acid rinse aid for use in dishwashers, which were new at that time.
World­wide protection of the registered trade mark neodisher®.
Introduction of neomoscan® M liquid to the market, the first and still the dominant liquid active ­chlorine product for the combined cleaning and disinfection of milking and milk­cooling systems.
1956
Dispatch of chlorine bleach solution in glass carboys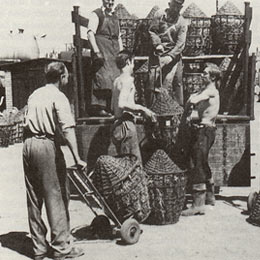 1960s
Development of the first phosphoric acid cleaners for the food industry under the registered trade mark niroklar®.
Expansion of the field of automated cleaning of laboratory glassware and medical instruments in close co­operation with the machine manufacturers.
1970s
Focus on of the growth strategy on the expansion of the neodisher® range of applications in professionall kitchens with the emphasis on automated warewashing.
1980s
Introduction to the market of the liquid cleaner neodisher® Alka 400 W for dishwashers.

Development of the neodisher® alkaline component process for automatic warewashing.

Development of doscan® F 85, the first additive for industrial high­speed bottle cleaning with biodegradable antifoam system.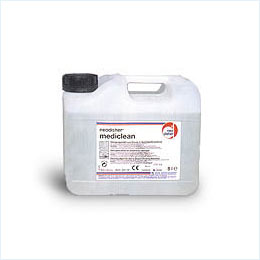 neodisher® MediClean. One of many product innovations from Dr. Weigert
1985
Establishment of Dr. Weigert's French branch.
1990s
Development of pH neutral, non­corrosive detergents for automatic warewashing and
cleaning surgical instruments.
1993
Establishment of Dr. Weigert's Austrian branch.
1998
Establishment of Dr. Weigert's Polish branch.
1999
Establishment of Dr. Weigert's Hungarian branch.
2005
Establishment of Dr. Weigert's branch in the Netherlands.
Introduction to the market of the "neodisher® 3Clean concept" for the automated cleaning of medical devices.
Introduction to the market of "neomoscan® compact", the surfactant-­free hygiene concept for the beverage industry.
2007
Completion of the new administration building in Hamburg.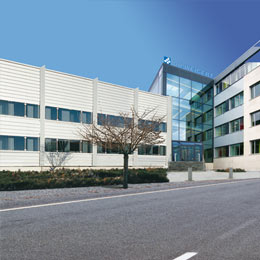 Chemische Fabrik Dr. Weigert today
2008
Establishment of the subsidiary Dr. Weigert UK.
2009
Establishment of the subsidiary Dr. Weigert Spain.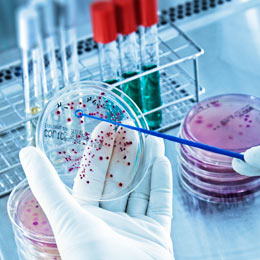 2010
Renovation and expansion of the laboratory area.
2011
Purchase of Mühlenhagen 86, which houses the dosing technology department and new meeting rooms.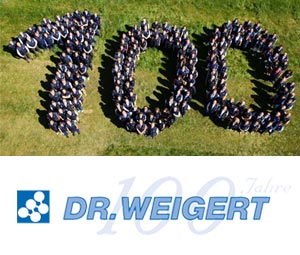 2012
Dr. Weigert celebrates its centenary.
2013
Dr. Weigert Switzerland subsidiary established.
2013
Introduction of the eco edition product line in the field of kitchen hygiene.
2015
European roll-out "neodisher® system ALPHA": Component dosing system to supply up to 4 washer disinfectors with high-concentrates.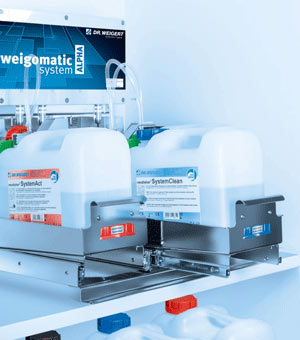 2018
"weigomatic® compact SMART" cartridge system for parallel dosing of a detergent, a cleaning additive and a rinse aid in dishwashers.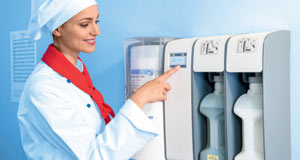 2020
Dr. Weigert Belgium subsidiary established.