Reprocessing of Medical Devices
neodisher concepts and products guarantee first class results and the longevity of high-quality materials. Here you will find the neodisher product perfectly suited for every purpose and for every material.
Solutions for Hygiene Safety
The basis for successful disinfection is optimum cleaning. This applies to the reprocessing of all medical devices – including flexible endoscopes, MIS and micro-surgical instruments as well as anaesthetic equipment. Decades of experience in reprocessing medical devices enable Dr. Weigert to develop and refine process chemicals for cleaning and disinfection to perfection.
Minimizing Risks
Hygiene safety and high-quality results are indispensible for minimizing risks for patients, personnel and users. Insufficiently reprocessed medical devices are an incalculable hygienic risk and a danger for infection for all participants. Using suitable, high-quality detergents for cleaning and disinfection in all reprocessing steps creates the basis for successful, hygienically impeccable reprocessing process.
Building on experience
For a continuous, smooth process in the hospital routine highest hygiene standards and the consideration of the latest scientific findings are essential.<br> <br>Medical instruments and devices have to be reprocessed efficiently and economically. As a specialist for reprocessing medical devices Dr. Weigert knows all about the different requirements and difficulties accompanied by different kind of soilings in various medical fields.<br><br>Our experience has contributed to the continuous development and optimization of products and processes, always taking into account the legal requirements, norms and guidelines. For every challenge we find the right solution, from pre-treatment to care. So we can guarantee you first-class results and the value preservation of your materials.
High Quality Materials Require Responsible Treatment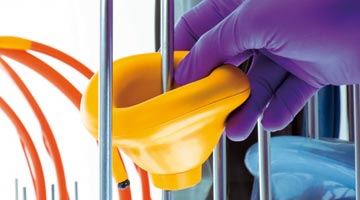 Process chemicals have to be developed taking into account the different kinds of soiling as well as the variety of materials. An integral part of innovative product development is therefore high material compatibility which makes it possible to reprocess alkali-sensitive instruments and materials. These include surgical, minimally invasive and ophthalmologic instruments, anodized containers, motorsystems with aluminium casings, anaesthetic equipment as well as flexible endoscopes.

A successful reprocessing process depends on many factors. Our practice-orientated process concepts together with neodisher products contribute to safety, efficiency and value preservation of instruments. Quality you can rely on.
Our competence encompasses all elements of a hygiene concept from requirement analysis to implementation and quality assurance. Suited to your specific requirements we take care of the practice-oriented implementation.
More details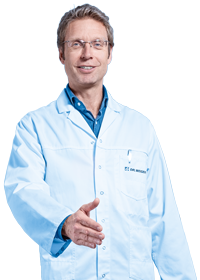 Above all, Dr. Weigert's metering and control technology offer outstanding economic efficiency and personnel protection. This applies to central metering systems with data capture through to metering aids and mixing equipment.
More details