Hygiene in the Pharmaceutical, Cosmetics and Food Industry
Whether in the pharmaceutical and cosmetics industry, the dairy industry, the beverage and food industries - without a safe cleaning and disinfection of the production paths, high quality and durability are just as little achieved as compliance with regulatory requirements and legal provisions. Dr. Weigert is a specialist for these tasks in particular.

This is demonstrated by many pioneering achievements in the field of automated cleaning and disinfection: Innovative product lines in conjunction with the latest application and process technologies provide the necessary safety in the production of hygienically safe products.
In order to be able to offer our (potential) customers an even broader service range we present on the website hygiene.de together with our partner the gesa Hygiene Group the entire hygiene process, starting from the HACCP concept to cleaning and disinfection to pest control and the supply and exhaust air.
Our competence encompasses all elements of a hygiene concept from requirement analysis to implementation and quality assurance. Suited to your specific requirements we take care of the practice-oriented implementation.
More details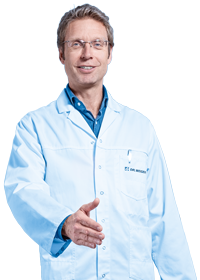 Above all, Dr. Weigert's metering and control technology offer outstanding economic efficiency and personnel protection. This applies to central metering systems with data capture through to metering aids and mixing equipment.
More details