The neodisher endo Programme for Highest Demands
Because of their special constructional features flexible endoscopes and endoscopic accessories belong to the medical devices with increased demands concerning reprocessing. Lack of hygiene during reprocessing represents infection risks for patients and personnel. Safe endoscope reprocessing with a maximum quality standard reduces the risk of germ transmission to a minimum.
The neodisher endo products have been especially designed for these sensitive materials and ensure long durability and a safe reprocessing of endoscopes as well.
Our competence encompasses all elements of a hygiene concept from requirement analysis to implementation and quality assurance. Suited to your specific requirements we take care of the practice-oriented implementation.
More details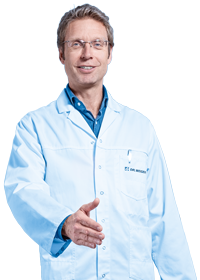 Above all, Dr. Weigert's metering and control technology offer outstanding economic efficiency and personnel protection. This applies to central metering systems with data capture through to metering aids and mixing equipment.
More details