Hygiene in medical technology – perfect instrument reprocessing
No other sector is as sensitive to hygiene matters as the medical sector. And this is the field in which Dr. Weigert is most committed to setting global standards for top hygiene.
In conjunction with partners from the industry, automated reprocessing processes for medical instruments and equipment have been developed and constantly perfected.
It is no coincidence that Dr. Weigert has been the market leader for several decades when it comes to innovative treatment and application processes that are simple, safe and economical while preserving materials and thus retaining value.
Our competence encompasses all elements of a hygiene concept from requirement analysis to implementation and quality assurance. Suited to your specific requirements we take care of the practice-oriented implementation.
More details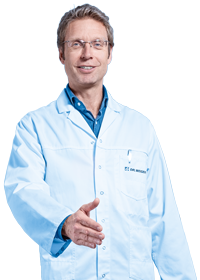 Above all, Dr. Weigert's metering and control technology offer outstanding economic efficiency and personnel protection. This applies to central metering systems with data capture through to metering aids and mixing equipment.
More details