Cleaning and Desinfection for Laboratories, Animal Cages and for Industrial Parts
neodisher concepts and products guarantee first class results and the longevity of high-quality materials. Here you will find the neodisher product perfectly suited for every purpose and for every material.
You are looking for further information on laboratory glassware reprocessing?
Then visit the working group for laboratory glassware reprocessing [Arbeitskreis Laborglasaufbereitung] at www.aklab.de/en
For further support and advice please visit www.labglasscleaning.com
Do you need tips and recommendations for automated reprocessing in the laboratory?
Visit our new Dr. Weigert tutorials on www.drweigert.com/com/tutorial_lab
Cleaning and Disinfection for Laboratories
Various kinds of soiling
Clean and residue-free instruments are pre-requisites for working successfully in laboratories. Insufficiently cleaned glass equipment and laboratory materials distort analysis results, lead to erroneous NMR- or mass spectrums and errors in structure determination.

However, not only in analytical laboratories, when e.g. determining traces and in spectroscopy, are clean and residue-free laboratory glassware vital.
In preparative chemistry impurities, residues of joint grease or residues of cleaning chemicals may unintentionally catalyze or hinder chemical reactions.
In biochemical and microbiological laboratories residues of surfactants can inhibit the growth of bacteria and cell cultures.
Residue-free cleaning
Different working areas bring with them various kinds of soiling which show different physical and chemical properties. Without effective and especially adjusted/suitable process chemicals a residue-free cleaning of this soiling cannot be ensured.
We at Dr. Weigert know all requirements for cleaning and the problems of the various residues and we have especially adjusted and optimized our products for cleaning laboratory glassware and utensils.
You can count on us
Dr. Weigert has been setting standards in the area of cleaning laboratory glassware and utensils for decades. Our product program encompasses an extensive selection of products for automated and manual cleaning. For every application we have the suitable solution.
Absolutely clean? – Yes, and economical!
Nobody can afford to make compromises when reprocessing laboratory glassware. First-class cleaning remains vital. Yet economical reprocessing plays an increasingly important role. Automated processes offer considerable advantages compared to manual reprocessing. Protection of personnel and the environment is improved. Less time and personnel are needed and water and energy consumption is drastically reduced. First-class process chemicals ensure perfect cleanness at minimal working concentrations. And by dosing the cleaning agents via modern weigomatic dosing systems this optimum in safety and efficiency can be achieved continuously.
Long durability of materials
Automated reprocessing is a gentle way of cleaning. The contact time with the cleaning agent can be minimized in comparison to cleaning in an immersion bath. This prevents glass corrosion. By selecting the suitable cleaning agent which is especially adjusted to the area of application and which is material-compatible the durability of the materials can be improved further. Benefit from the quality of the neodisher products!
Highest level of quality in cleaning and in laboratory glassware
All cleaning results also depend on the quality of the material that is to be cleaned. The excellent chemical and physical properties of DURAN® laboratory glassware are advantageous in many respects. The special composition of DURAN® allows highest possible chemical resistance, minimal heat expansion and a high tolerance at changing temperatures.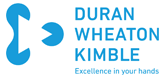 Excellent cleaning results in connection with many cleaning cycles, i.e. long durability, can thus be continuously achieved when using neodisher products. Dr. Weigert recommends DURAN® laboratory glassware for maximum analysis safety and durability. DURAN® laboratory glassware for maximum analysis safety and durability.
Recommendations for use at a glance:
Our competence encompasses all elements of a hygiene concept from requirement analysis to implementation and quality assurance. Suited to your specific requirements we take care of the practice-oriented implementation.
More details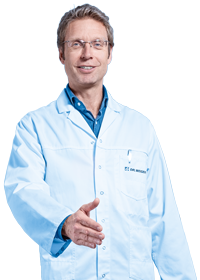 Above all, Dr. Weigert's metering and control technology offer outstanding economic efficiency and personnel protection. This applies to central metering systems with data capture through to metering aids and mixing equipment.
More details